About Happens Here Parthers – Our Approach
Happens Here Partners is an advanced IT systems integration company focused on business efficiency and infrastructure optimization. As a fully engaged company, we specialize in providing network support services to businesses and campuses all over.
The Mission of Happens Here Partners is to transform the way in which companies purchase, maintain, and upgrade their current IT equipment and provide IT infrastructure improvements with business solutions which help organizations run more efficiently and securely, create a competitive advantage, and scale to serve its business and client needs.
Our solutions are based around the following objectives:
Lower Cost of Ownership
Maximum Return on Investment
Simplify Systems for Improved Efficiency
Improve Reliability and Eliminate Downtime
Deliver "White Glove" Services and Solutions
Maximize Communications Experience
Happens Here Partners' solution team will earn your trust as an advisor on business and technology issues. We provide expert advice, robust technical skills, and impeccable customer service, all while being cost-conscious and adding value that drives process improvements and enables you to open up new avenues of growth and innovation.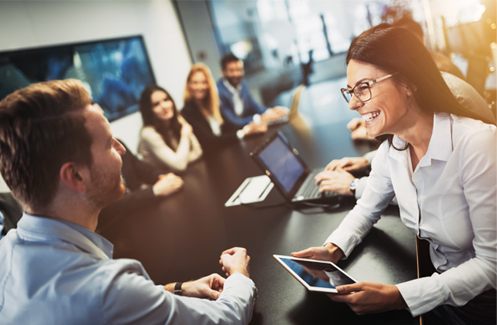 Make the Change

As technology continues to grow into the unknown, maintaining an archaic network platform is virtually impossible. Procuring the proper network support solutions is important to the efficiency and security of your business.
Transitioning to the newer platforms of mobile, social, and cloud technology as well as more global networks in exchange for local networks can be easy. You want to make sure you have the right solutions and services to do so and that's what we're here for. At Happens Here Partners, we offer a full range of unified communications, network support services and equipment to actualize the proper needs of your company.
I have known and worked with Bill for over 2 years. We have collaborated on a number of projects together and I can honestly say that his creativity, planning and implementation around Avaya and its implementation has always impressed me. He has a fantastic method of engaging anyone who works with him by using clear and concise language and always states a very consistent & clear vision.
I have known Bill for 3 years and cannot recommend him highly enough to potential clients, investors, or business partners. Bill is a committed and driven professional with a keen eye for detail and the ability to form excellent working relationships. I would thoroughly recommend working with him whether as a client or business partner.
His methodical and personable approaches have always held him in the highest regard with his customers whom I know.
Both when working alongside one another, and on a reciprocal basis. A truly nice guy who will always go the extra mile regardless of reward, without a doubt the most selfless referral partner anyone could hope to know.
Bill mentored me and gave me some great advice on how to take my business using Avaya. Thanks to Bill my business has grown and evolved in a way I would never have considered. His advice was invaluable. I highly recommend him!