Flexible, Simple and Cost Effective
Technology as a Service [TaaS] enables organizations to procure the latest hardware, software, and services, without the expense of a large, upfront purchase. With TaaS, it's easy to configure and deploy an all-inclusive solution to meet all of your needs, for a single monthly payment.
Orders can be fulfilled from a wide variety of new or refurbished equipment, and can include cloud software, services, tech support, and reseller services – all in one monthly invoice.
Realize lower total cost of ownership with payments spread out over time, while still enjoying the latest technology to meet the business needs of today.
Once a contract is up, the equipment can be returned or purchased at a reduced rate. Or, you can simply extend the contract – in some cases, month-to- month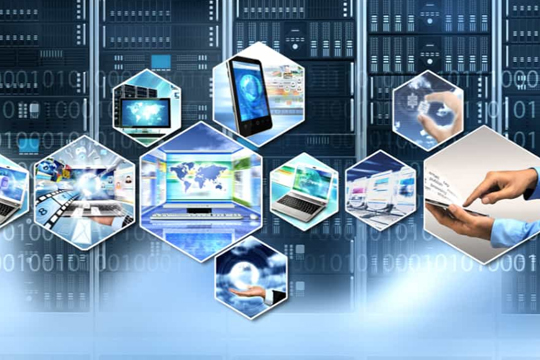 Simple–easy-to- use on-line portal to make product selections.
Variety–Choose from a wide range of hardware, software and services
Flexible–ability to choose short-term rentals provides maximum flexibility
Upgrade to newer, faster equipment at the end of the contract.
Easier to budget expenses more effectively with a recurring monthly invoice
No up-front capital expenditures means lower TCO over time.
More flexible financing options so you can tailor your payments.
Easier to implement hardware initiatives as needed without waiting for funding.
Reduce the risks associated with owning the technology
What is TaaS?
Technology as a service (TaaS) provides our customers with flexible, all-inclusive technology solutions, at fixed monthly rates. It gives customers access to the latest technology, without a large, upfront expense.
Are there different TaaS options?
Yes, we offer a TaaS lease option as well as a TaaS rental option. See the table below for more information on the two options.
What happens at the end of the contract term?
For the TaaS lease option, the agreement can be structured as a fair market value lease, allowing our customers to purchase or return the product, or opt in for our finance ($1 out) agreement to own the equipment at the end of the contract period. For the rental program, after the initial 12 months, the agreement can be cancelled at any time by providing 30 days' notice. Starting month 13 the monthly rental cost will be discounted. At the end of the rental period, the equipment must be returned to the designated address. See below for more information about the rental return process.
Are there discounts or special offers?
Yes, discounts and special offers are available, depending on the product and terms chosen. TaaS Rental opportunities will receive a discount starting month 13.
Lease
Rental
Fixed monthly payment
Yes.
Technology/equipment; and some
services can be variable.
Yes.
Technology/equipment; and some
services can be variable.
Contract length
12- to 60-month terms
Discounted month to month; after
minimum commitment is met.
Minimum deal requirements
$5,000 per lease
20 devices per order
Technology/equipment
All technology/equipment is available
for purchase from our supplier. May
also include technology purchased
from other sources.
Please contact us for eligible
technology/equipment.
Cancellation
Non-cancellable during term of lease
Cancellable at any time with 30 days'
notice after the minimum commitment
is met.
** Discount will apply if continued
beyond 12 months
Warranties
Warranty upgrades are available for
all systems.
All technology/equipment is covered
by warranty for the term of the rental
contract.
What products are available?
We're happy to review your specific product requests for available inventory.
What are the cloud services options?
Many popular options are available now, including Microsoft Office and Dropbox. We're continuing to evolve the program and will look to add additional vendors. We also have a number of other solutions that can be added to our lease agreement via the Cloud Marketplace.
Rental program equipment returns
Whom do I contact when I'm ready to return my equipment?

Please contact us.
What if equipment is not returned or is damaged?
In the event that we stop receiving monthly payments and equipment is not returned, an invoice will be sent for the fair market value of the products. All products will be assessed upon return at the end of the rental period. Any damages beyond normal wear and tear will be reported to partners in a detailed report along with a bill for the applicable charges.
What is the warranty on rental products?
The rental products are covered by a warranty during the life of the rental.